Experience Fine Arizona Wine
Come visit the Golden Rule Vineyards at our tasting rooms located at the northern end of the picturesque Dragoon Mountains and historic downtown Willcox. Experience Arizona wine to its fullest with guided tastings and pairings designed to provide tasters with the utmost in flavor and balance. Guests can sample a variety of white wine, rosé wine, and medium to full bodied red wines. Visitors also have a chance to sample and purchase Cochise Groves pistachios to provide a great accompaniment to the wine list.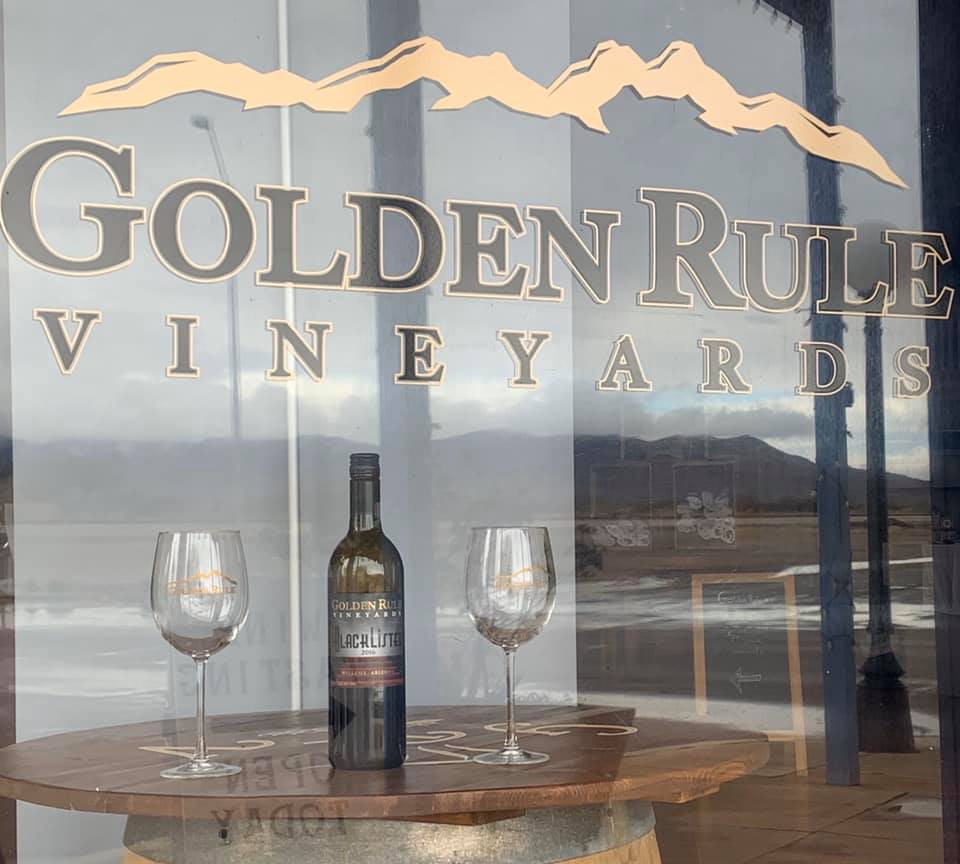 Historic Willcox
Our Willcox tasting room is located in downtown Willcox. Guests are treated to a unique experience by tasting inside the historic Willcox Mercantile. Expert staff will guide you through an exquisite tasting experience.  There are three Arizona wineries in our building, allowing for an opportunity to try wines from Golden Rule Vineyards, Copper Horse Vineyards, and Strive Vineyards!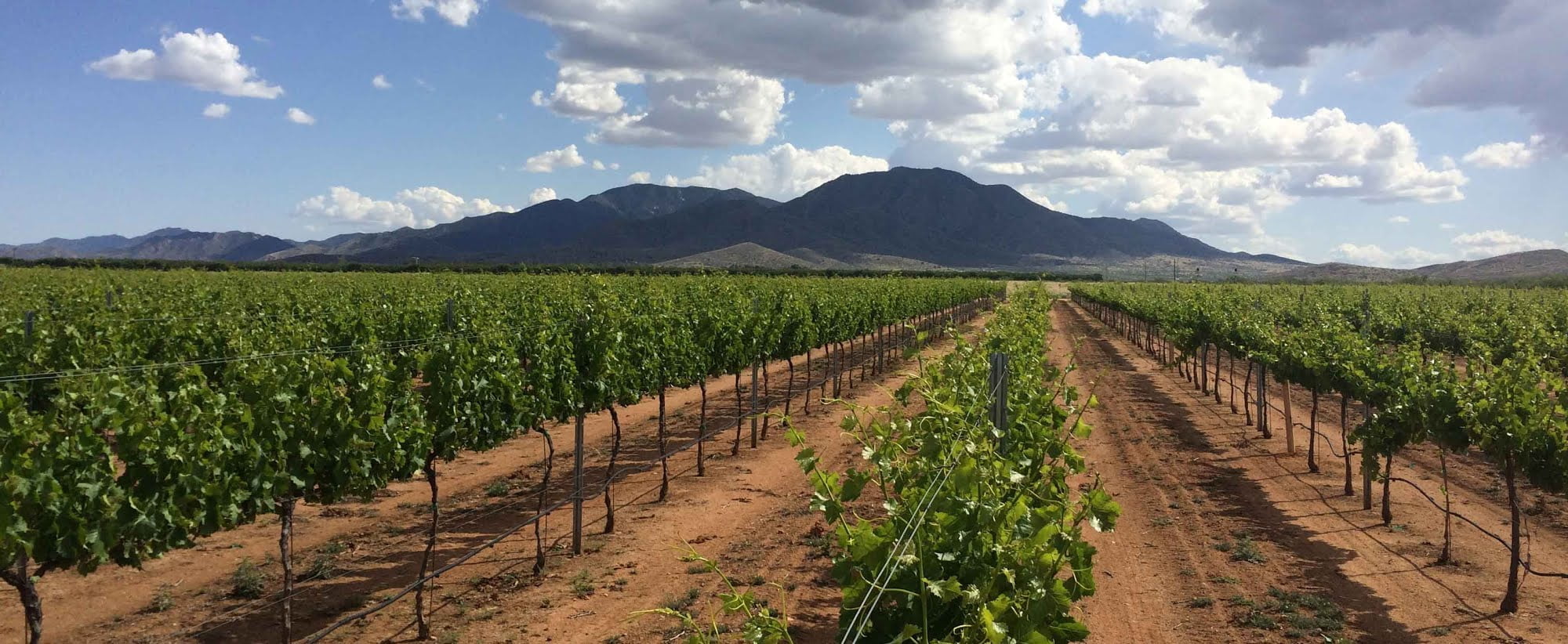 The Vineyard Tasting Room
Tasting By Appointment Only!
Please visit our tasting room in the Historic Willcox Commercial Building at 180 N Railroad Ave. (520) 766-0001. If you would like to visit the farm tasting room by appointment, please give us a call at (520) 507-3310.
Our Vineyard Tasting Room is located scenically at the north end of the Dragoon Mountains. We offer vineyard and pistachio tours (depending on staffing), unique tasting flights, and picnic opportunities for guests.